It is intended for operation in low-voltage DC circuits. It produces interrupted signal after power has been supplied.
It may be used as additional device warning with sound signal about reverse gear being switched ON. Application is universal for 12V cars and trucks.
Connective socket is included in the set.


---
Description
Installation
1
Install the relay near rear lights for better sound audibility.
2
Make electrical connection according to scheme 1.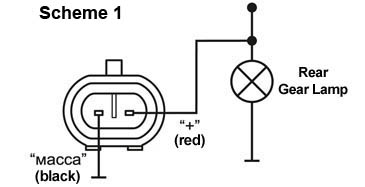 ---
Our company aim is to offer wide assortment of goods together with high level of service and quality.