Energomash CJSC is one of the leading automotive electronics manufactures in Russia. We specialize in developing, producing and marketing of components for automotive industry. Highly qualified personnel and adaptable manufacture equipped with modern robots make it possible to produce automotive electronics of high quality. Energomash CJSC is certified according to ISO 9001:2015 standards. We supply with automotive electronics production both OEM and aftermarket. All the production goes through multistage 100 % quality control including testing in ovens. We provide all the production of "Energomash" and "Vasch" brands with 24 months warranty and "SovetAvtoelectrica" brand with 12 months warranty. The warranty starts with the date of selling. All the production has its individual packing. With wide range, high quality and low prices our electronic components become the best choice at the automotive electronics market.
For online buyers convenience online shop www.12vi.ru was launched.
Energomash CJSC produces automotive electronics under the three following brands: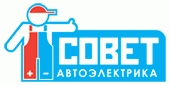 Modern high-quality automotive electronics for Russian cars, trucks and tractors. Most of components are sealed hermetically with special compound, which provides high level of safety during exploitation.

Automotive electronics used for improving of functioning and upgrading of Russian and foreign automotive electronics. Most of production does not have analogues in the world.

High-quality automotive electronics intended for foreign cars and trucks. The production is also intended for export.
We find solutions for any problem.
Just tell us about it!