Operation manual
1.Installation and connection
1.1. Disconnect ground cable from the battery!
1.2. Fasten the device on the car frame near the battery.
1.3. Choose convenient place for installation and visual control of control unit.
1.4. Perforate 52mm opening and fix control unit case in it using screw.
1.5. Make connection according to the scheme (Pict.1), use cable with cross-section not less than 25mm².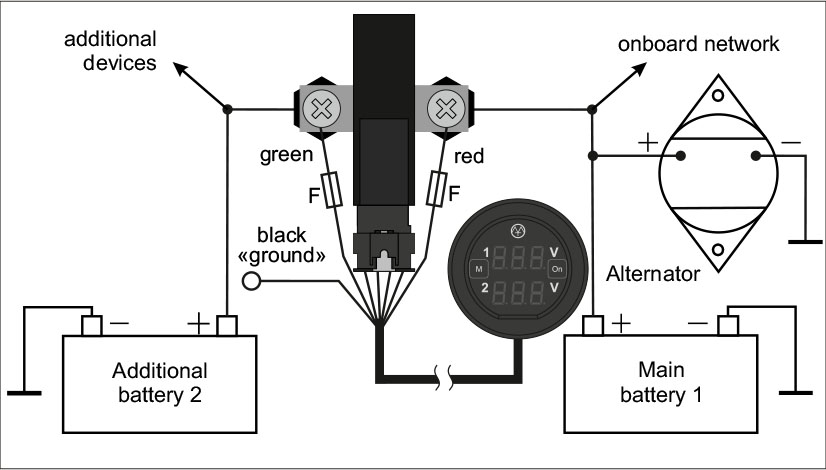 Pict.1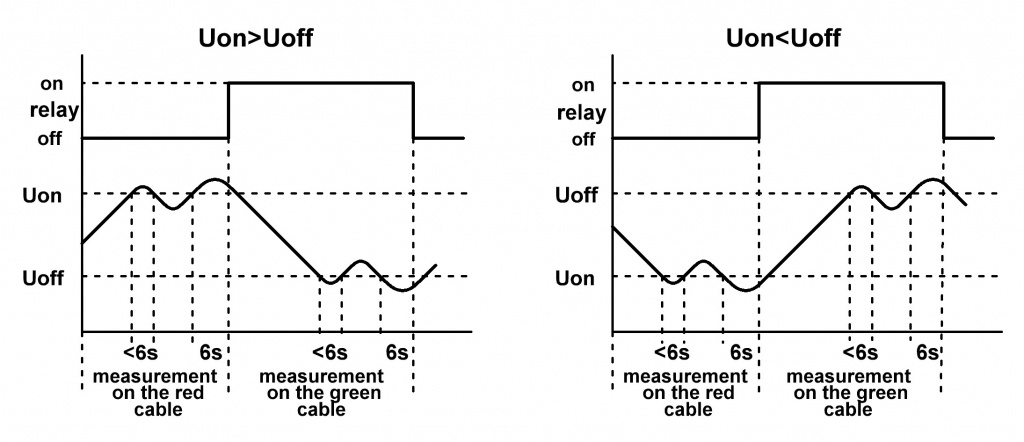 Pict.2

2. Settings
5 configurations are preset:
1. "Uon"- ON voltage
2. "UoF"- OFF voltage
3. "ind"- indication mode
"on"- indicators are ON when the relay is ON
"On"- indicator(s) are always ON
"OFF"- indicator(s) are always OFF
4. "2bt"- 2nd battery operation mode
"On"- the additional battery turns ON depending on the voltage or manually
"OFF"- the additional battery never turns ON, its indicator is not lighting
5. "ion" – indication of the relay operation (blinking dot in the right digit)
"On"- turned ON
"OFF"- turned OFF
To enter setup configuration press "M"
[OM] - turning indicators ON for 5 seconds (if they are not turned ON)

[OM] - operating mode
[SM] - setup mode
[CV] - current value
>>> - hold on for more than 2 seconds
>, ˅ - short press
▬ - release


- change by "circle"
Absence of pressing within 10 seconds - the settings are saved and the device returns to the operating mode.
Note: the device is working at Uon ≠Uoff