Installation and operation
While installation of indicator the battery must be switched OFF!
1.
Place indicator in convenient and visually controlled place (panel with thickness 1….4mm).
2.
Make an opening with diameter 30….31mm and fix indicator case inside it.
4.
Connect indicator according to the scheme: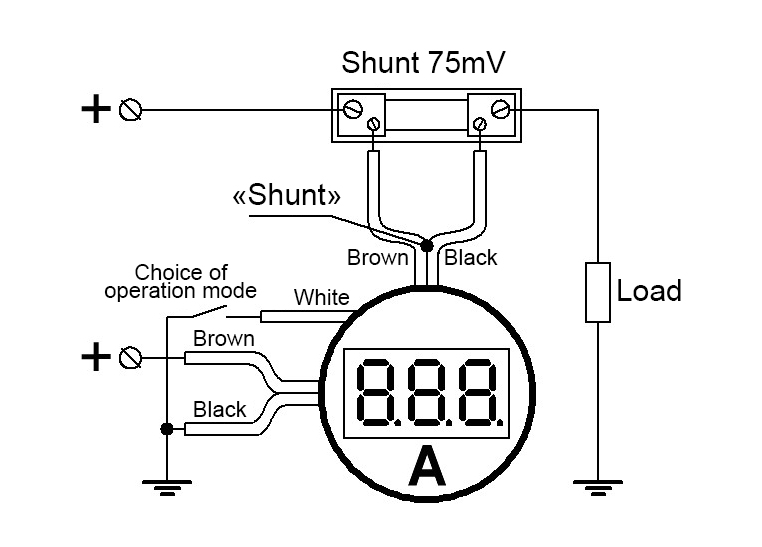 It is prohibited to mix wires while connection! (shunt wire is marked)!
Connect shunt to indicator strictly before measured current and power supply!
4.
Chose necessary operation mode by closing of white wire to the "mass". The chosen mode is indicated within 1 second according to the shunt value and is saved in the indicator memory.
5.
Insulate the wire using convenient means.
Attention!
Incorrect connection or usage of indicator without the shunt will lead to indicator breakage.